*This post may contain affiliate links. Please see my
disclosure
to learn more.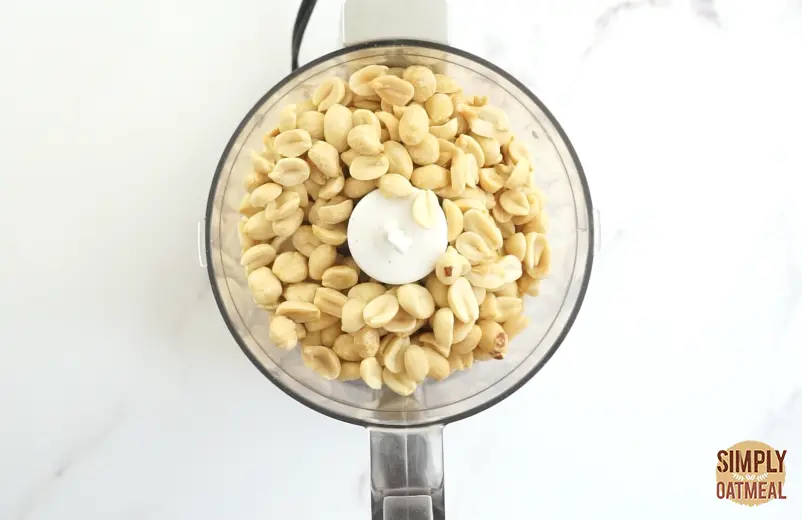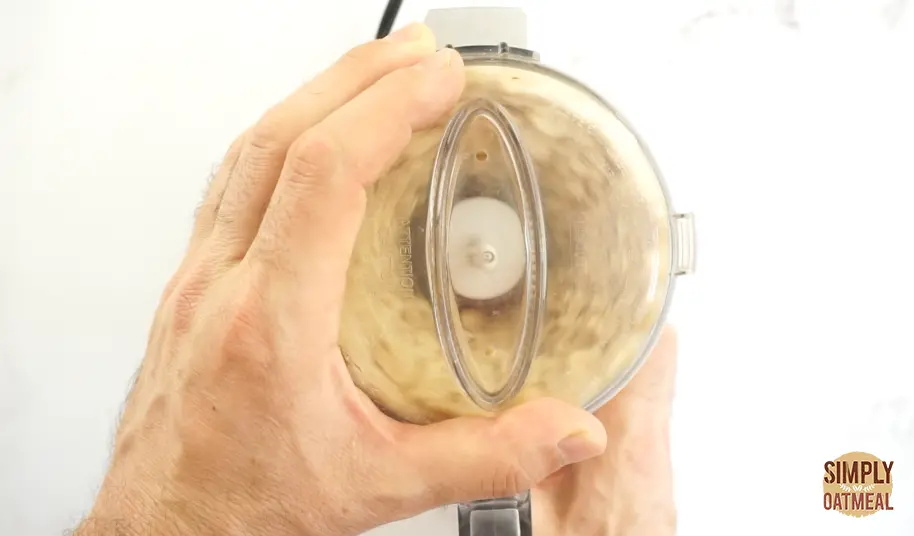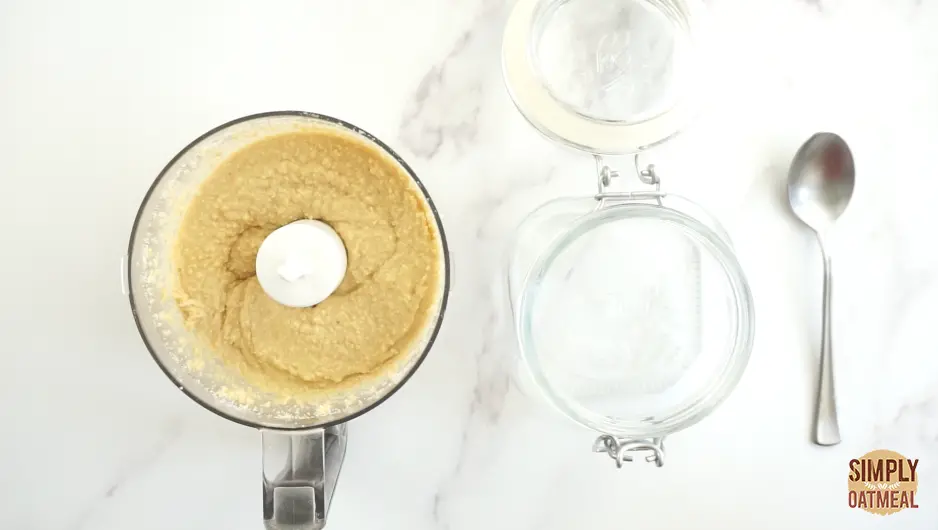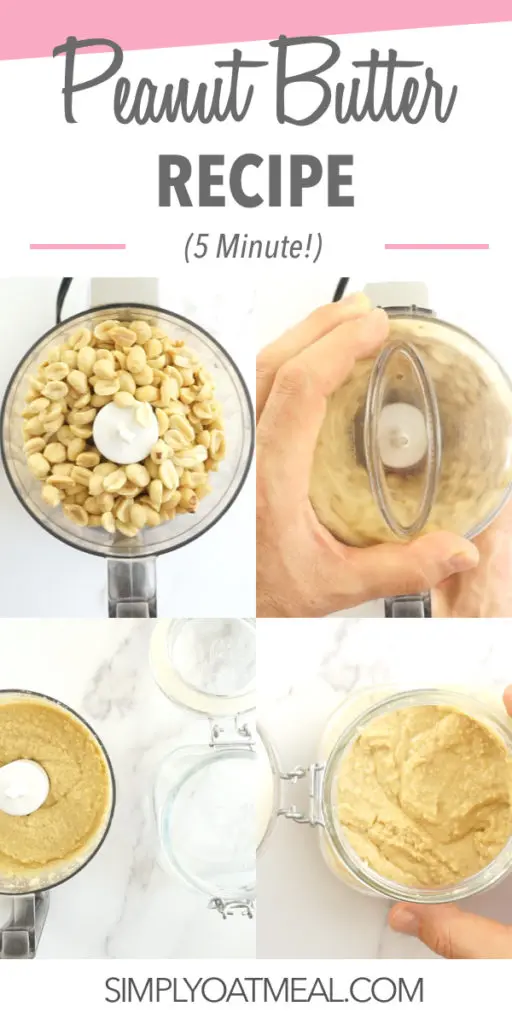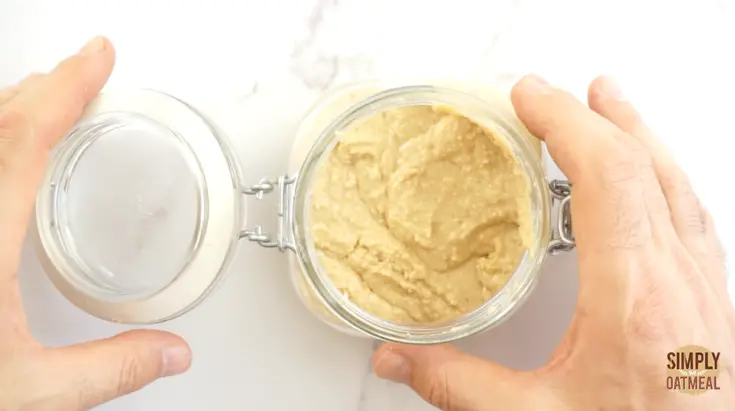 Yield:

1½ cups
5 minute Homemade Peanut Butter Recipe
Learn how to make peanut butter in only 5 minutes. Fresh peanut butter tastes incredible, and only requires 4 ingredients to make. Technically the oil, salt and sugar are optional so peanuts are the only real ingredient required.
We cover the step required and tip to improve your results. Whether you're looking for creamy or chunky, this recipe shows how to make peanut butter from scratch.
Peanut butter is a staple in our household, and freshness is key. Try this 5 minute homemade peanut butter recipe and see how truly easy it is to make.
Ingredients
2 cups dry roasted peanuts
2 tablespoons honey or sugar (optional)
2 tablespoons peanut oil (optional)
½ teaspoon salt (optional)
Instructions
Place peanuts in a food processor and then turn on the food processor and let it run for 4-5 minutes. The peanuts will go through a number of stages from chopped chunks to powder, then it will form into a dry ball and finally turns into a creamy peanut butter.
When the peanut butter has reached the desired consistency, then if you want stir in the optional add-ins like sugar, honey, or salt. Don't forget to add peanut butter flavors like coconut flakes, chocolate chips, nutella or cinnamon.
Store the homemade peanut butter at room temperature or in the fridge.
Notes
Peanut butter is shelf stable, but I recommend storing it in the fridge if you don't plan on using it all right away. The fats stay fresher at a colder temperature and therefore you reduce the risk of the flavor turning rancid.
Make different peanut butter flavors by playing with the fun combinations.
For more sweetness, add an extra tablespoon of honey, maple syrup or sugar.
To make it unsweetened, omit the sugar or honey.
To make it salt-free, skip the salt
To make it vegan, use maple syrup or sugar instead of honey.
Nutrition Information:
Yield:
12
Serving Size:
1
Amount Per Serving:
Calories:

175
Total Fat:

14g
Saturated Fat:

2g
Trans Fat:

0g
Unsaturated Fat:

11g
Cholesterol:

0mg
Sodium:

188mg
Carbohydrates:

8g
Fiber:

2g
Sugar:

4g
Protein:

6g
Nutrition information isn't always accurate.