*This post may contain affiliate links. Please see my
disclosure
to learn more.
Are you looking for a no bake snack idea that will give you energy and quench your hungry appetite? No bake carrot cake oatmeal bars are a quick and easy recipe that you will fall in love with. Not only are they incredibly tasty, but they are cute bite sized bars that are packed with a combination of highly nutritional foods.

Eat a couple bars for breakfast, a midday snack or even use on a dessert tray as one of the creative options. Let no bake oatmeal bars become an answer to your cooking needs. Pick your favorite recipe and choose toppings that you love the most.

If your hunger quickly turns into anger, then this no bake carrot cake oatmeal bar will get the job done quickly. Enjoy the health benefits of oats along with antioxidant rich super foods like almonds, dates, walnuts and a blend of spices.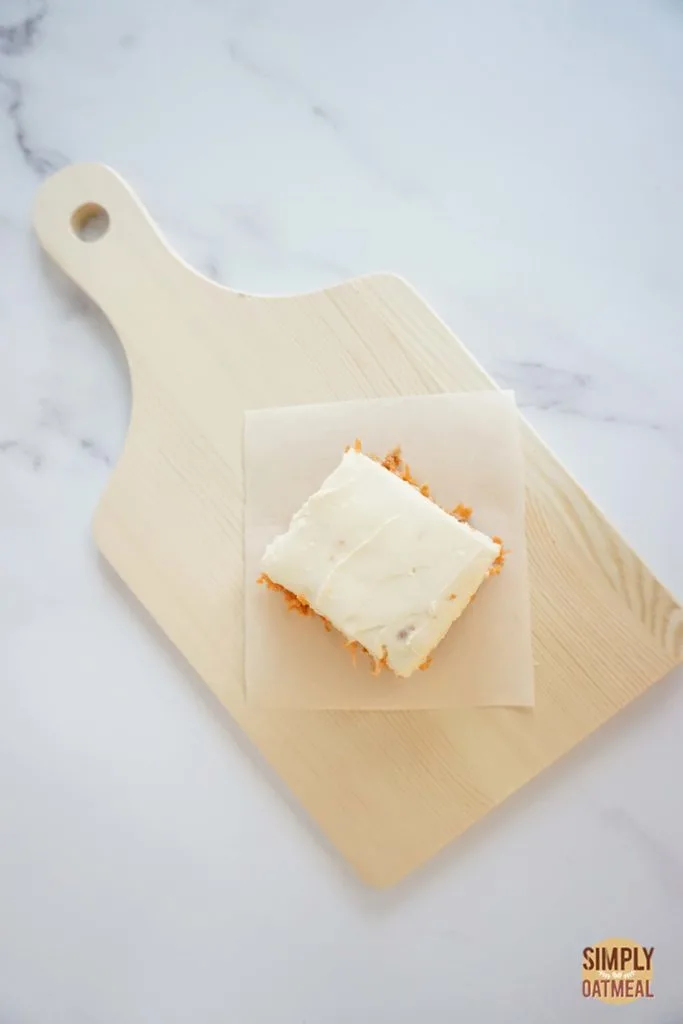 How to make no bake carrot cake oatmeal bars?
Making no bake carrot cake bars is not that hard at all. Shred the carrots, chop the ingredients in a food processor and mix together the creamy frosting, the meal prep energy bars can be assembled with ease. Lets thoroughly detail the ingredients and steps required.
No Bake Carrot Cake Bars Ingredients: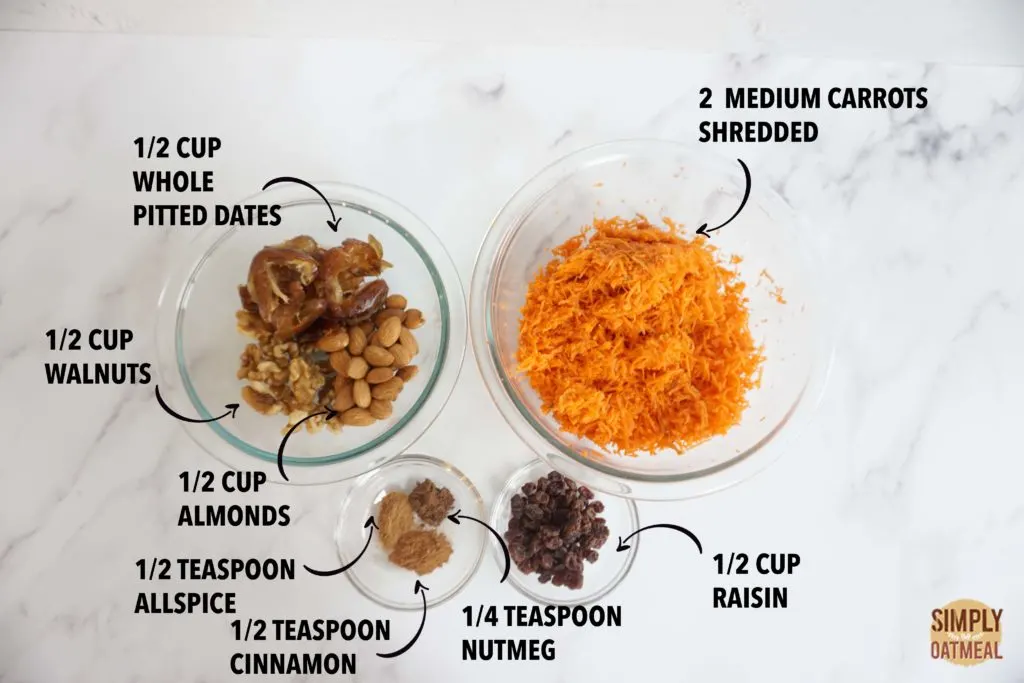 Carrots
Almonds
Dates
Walnuts
Raisins
Maple syrup
Cinnamon
Cloves
Allspice
Nutmeg
Cream cheese (try it with vegan cream cheese!)
Vanilla extract
Grate the carrots using a box grater or the shredding attachment of your food processor. Chop the almonds, dates and walnuts in the food processor. Then, add the rolled oats, raisins maple syrup and spices; pulse a few times so that the mixture blends well but is not overly ground up.

Spread the mixture into the bottom of a baking pan lined with parchment paper. Cover and refrigerate for 1 hour or freeze for 15 minutes to allow it enough time to firm up and make the application of the frosting topping even easier.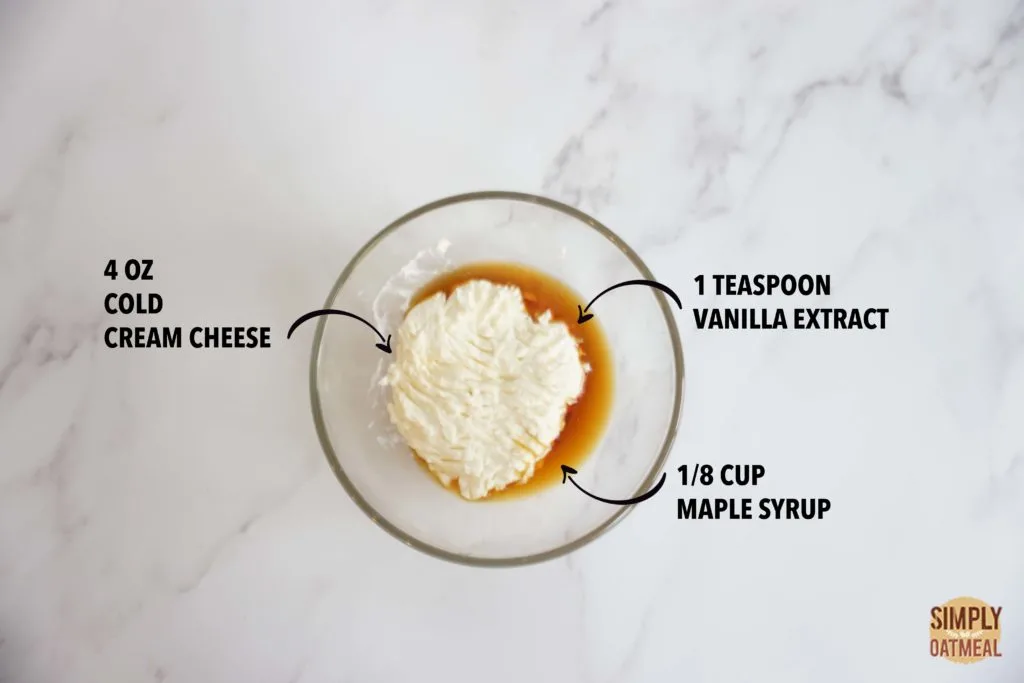 To make the cream cheese frosting, mix together the cream cheese, maple syrup and vanilla extract in a small bowl. Whip until smooth and spreadable.

Remove the no bake carrot oatmeal base from the fridge and spread the cream cheese frosting evenly across top. Cut the no bake carrot cake oatmeal into bars and serve at room temperature. Garnish with chopped walnuts for an added crunchy texture.
No Bake Carrot Cake Oatmeal Bar Tips
No bake carrot cake oatmeal bars are an easy, healthy and delicious snack idea that is perfect for any time of day. Try this recipe for a gluten-free and vegan treat in the morning, mid afternoon or even for a quick dessert. Here are handy tips to keep your no bake oatmeal bars fresh and enjoyable every time you take a bite.
Rolled oats and quick oats are the correct type of oats to be used in this recipe.
If mixture seems too dry and crumbly when preparing, add a splash of water to allow the mixture to bind better.
Use a diary-free cream cheese alternative if your sticking to a vegan diet.
Sweeten the oatmeal bars with agave, coconut sugar or any other sweetener that you enjoy most.
PLAN TO MAKE THESE DELICIOUS NO BAKE OATMEAL BARS THIS WEEKEND: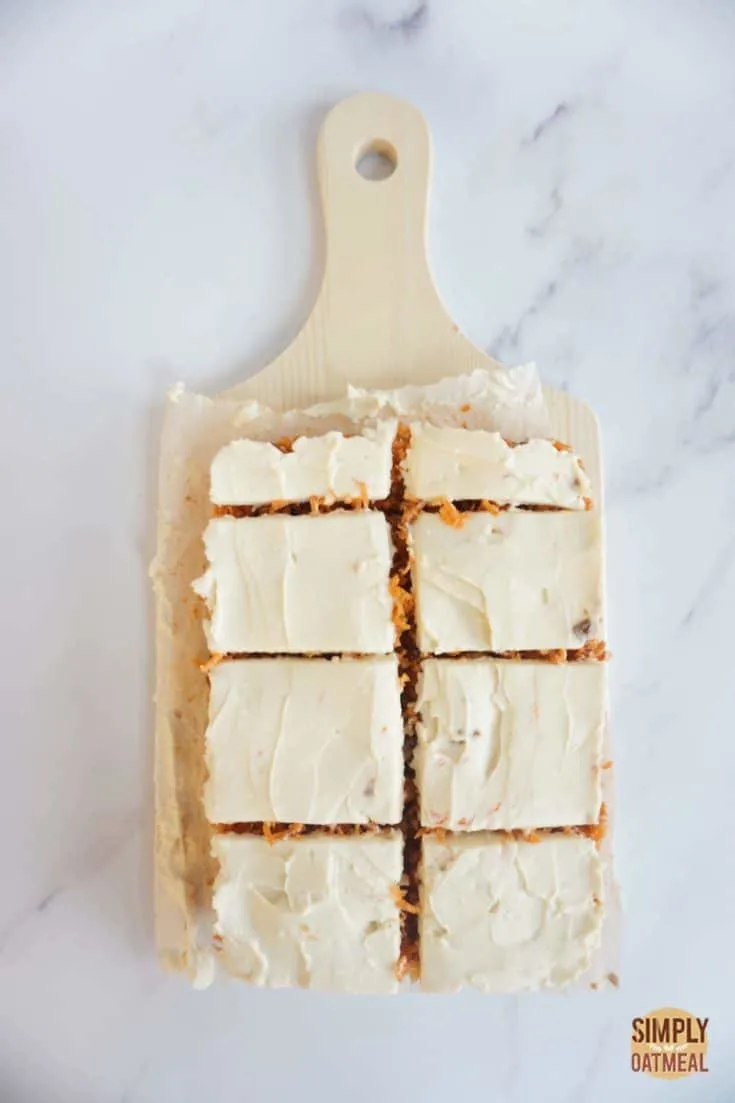 Yield:

8 Bars
No Bake Carrot Cake Oatmeal Bars Recipe
Additional Time:
10 minutes
No bake carrot cake oatmeal bars are a healthy and delicious meal prep idea. Each bar is packed with protein, fiber and essential vitamins and minerals.
Make ahead of time for a simple grab and go snack that fits into your busy schedule. Don't leave home hungry when you have access to healthy snacks on the run.
Oatmeal, carrots, walnuts, dates and raisins are a perfect combination of savory and sweet. The flavors blend together very well and the creamy frosting compliments the no bake oat bars in a nice way.
Ingredients
No Bake Carrot Cake
2 medium carrots, peeled and grated
½ cup walnuts
½ cup almonds
½ cup dates, pitted
½ cup old fashioned rolled oats
½ cup raisins
⅛ cup maple syrup
½ teaspoon cinnamon
¼ teaspoon ground cloves
¼ teaspoon allspice
⅛ teaspoon nutmeg
pinch salt
Cream Cheese Frosting
4 ounces cold cream cheese (can use vegan cream cheese)
1 teaspoons vanilla extract
⅛ cup maple syrup
Instructions
Shred the carrots by using a box grater or the fine shredding attachment on your food processor.
Chop the walnuts, almonds, and dates by hand or using the S-blade attachment on your food processor until everything is broken down into finer pieces.
Add the oats, raisins, maple syrup, and spices to the food processor and pulse until everything is well mixed.
(If you don't have a food processor, you should be able to chop the nuts and dates by hand and then mix in the remaining ingredients. The texture may be slightly different, but it should still work although I have not tried this method.)
Line an 8X8 inch pan with parchment paper or wax paper. Press the carrot mixture into the bottom of the pan. Put the pan in the freezer so that the mixture firms up while you are making the cream cheese frosting.
Rinse out the food processor and return the S-blade. Add the cream cheese, vanilla, and maple syrup. Process until the mixture is smooth, but be careful not to over whip.
Remove the pan from the freezer, and use the parchment paper along the edges to carefully lift the carrot cake out of the pan and place it on a cutting board.
Spread the cream cheese frosting evenly over the top of the carrot cake.
Use a sharp knife to cut into 2x2 inch bars (16 pieces).
Pro tip: Dip the knife in hot water and wipe the blade clean after each cut. This will help prevent the cream cheese frosting from smearing along the sides of each oatmeal bar.
Notes
Meal Prep: The carrot cake oatmeal bars and cream cheese frosting can be made up to 1 day in advance. Keep separate, cover and store in an airtight containers inside the refrigerator. Assemble and cut just before serving.
Storage: Store the remaining oatmeal bars in an sealed container in the refrigerator for up to 5 days or in the freezer for 1 month.
Nutrition Information:
Yield:
8
Serving Size:
1
Amount Per Serving:
Calories:

250
Total Fat:

14g
Saturated Fat:

4g
Trans Fat:

0g
Unsaturated Fat:

9g
Cholesterol:

14mg
Sodium:

114mg
Carbohydrates:

29g
Fiber:

3g
Sugar:

19g
Protein:

5g
Nutrition information isn't always accurate.