*This post may contain affiliate links. Please see my
disclosure
to learn more.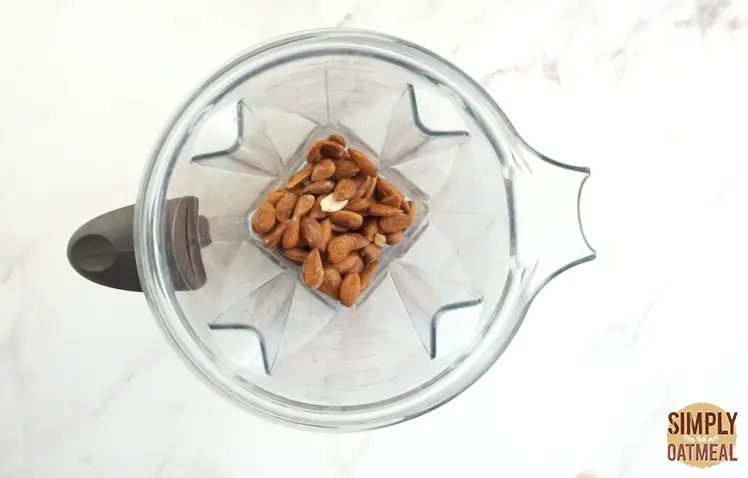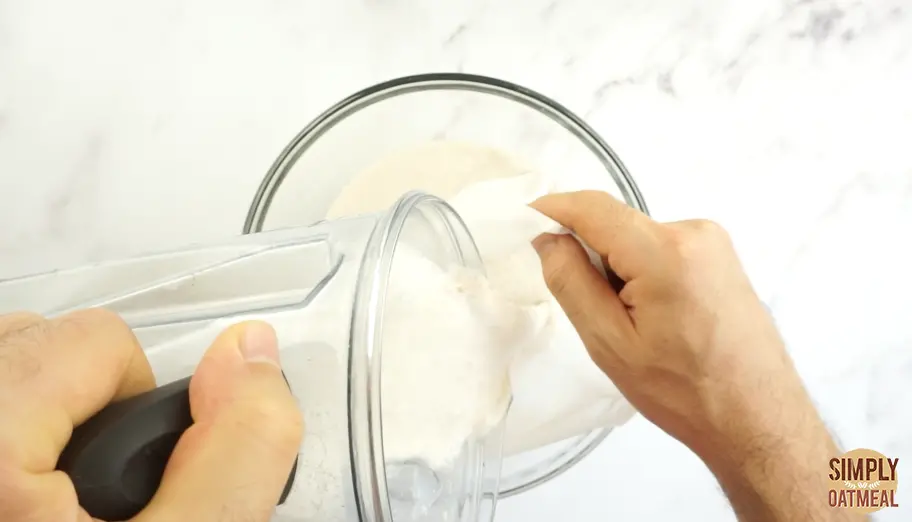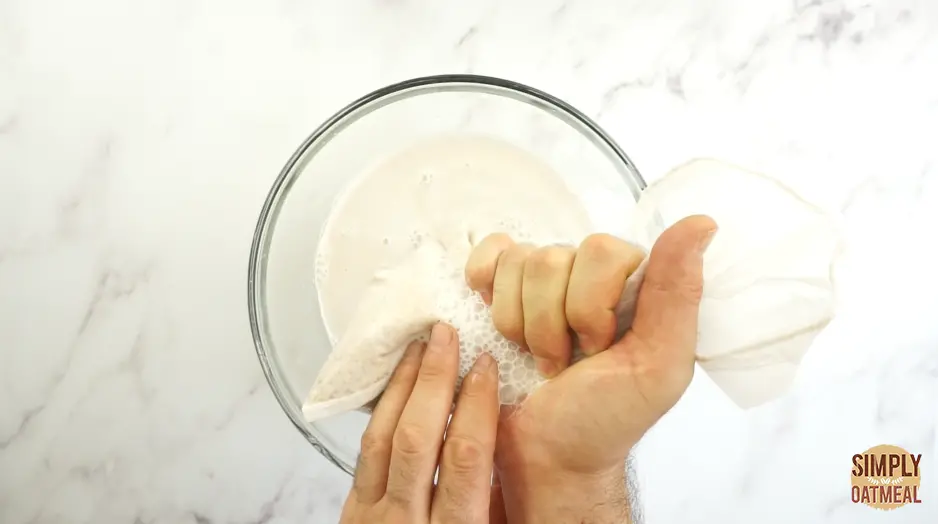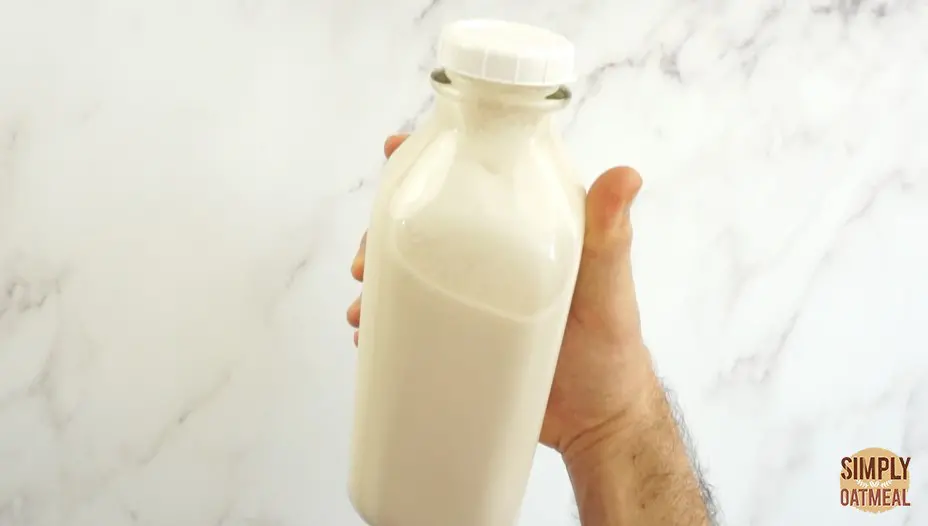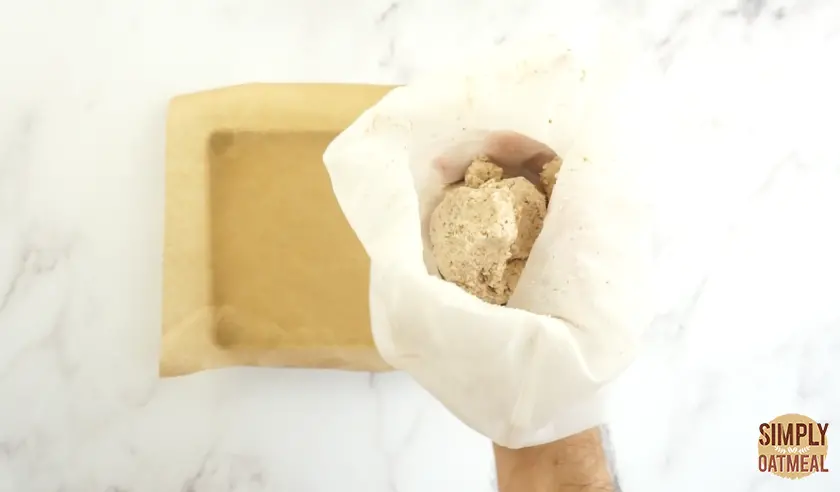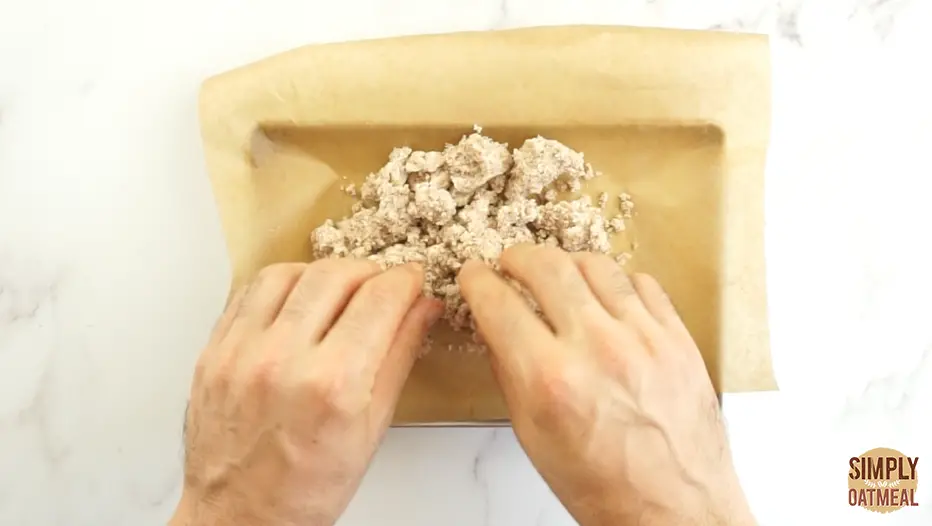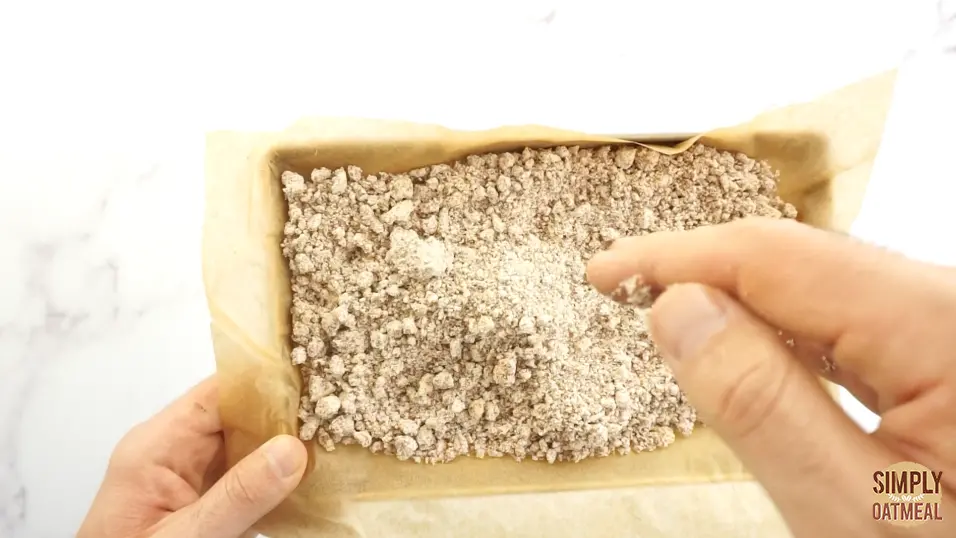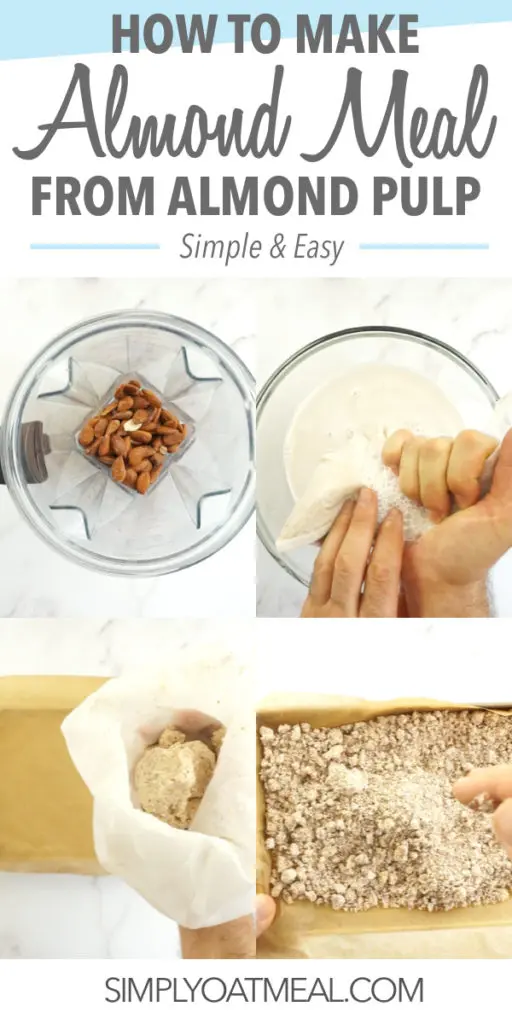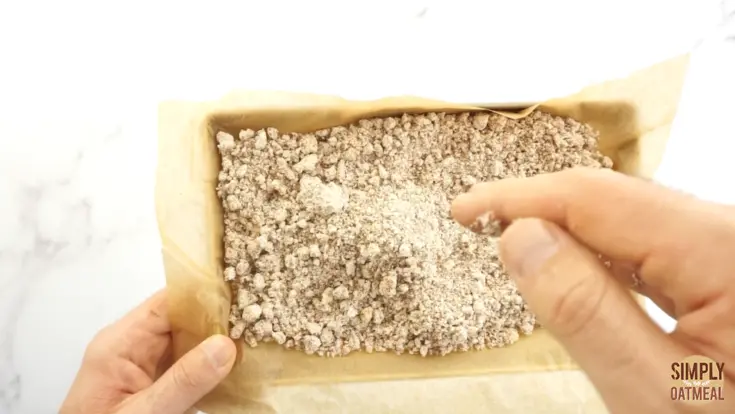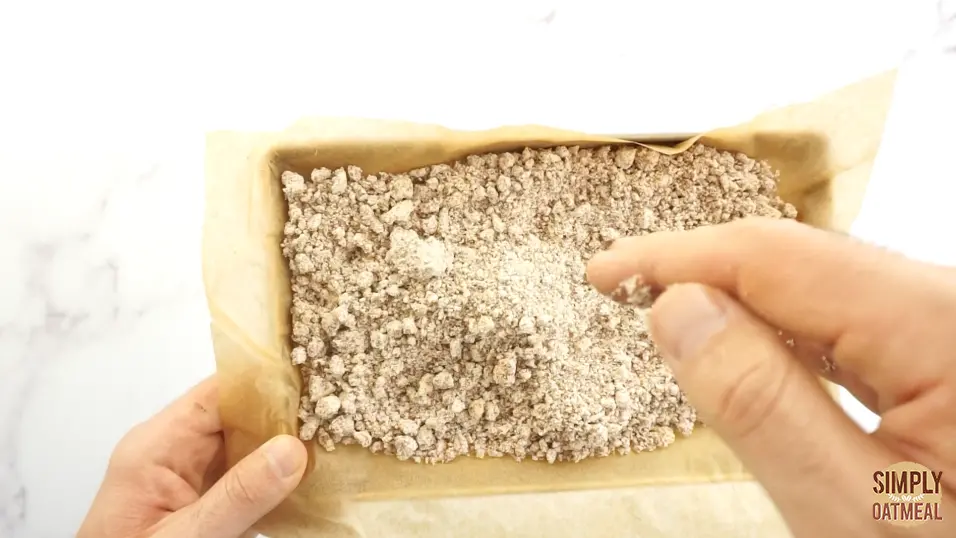 Yield:

1 cup
How To Make Almond Meal From Almond Pulp
Total Time:
2 hours
10 minutes
How to make almond meal from almond pulp is simple. Almond meal can be used in energy bars, granola and a variety of baked goods.
The recipe only require 2 ingredients and a few quick steps. As a result, you will end up with a bottle of fresh almond milk and finely ground almond meal to use in your next cooking project.
Ingredients
1 cup raw almonds
5 cups water
Instructions
TO MAKE ALMOND MILK
Soak almonds overnight in water. Then, rinse and drain.
Add the drained almonds and 4 cups water to a high-speed blender. Blend on high for about 1 minute.
Place a nut milk bag inside a large measuring cup or mixing bowl. Carefully pour the almond milk into the nut milk bag to strain away the almond pulp. Squeeze out as much almond milk as possible in order to leave the almond pulp as dry as possible.
FOR ALMOND PULP
Left behind is the raw wet almond pulp. Use it in recipes like sweet treats, energy bars and granolas. The wet almond pulp can be stored in the fridge for up to 1 week or frozen for about 3 months.
TO MAKE ALMOND MEAL
Heat oven to 200 °F (93 °C). Spread pulp out evenly onto a parchment-lined baking sheet. Small clumps are okay, but try to break apart any large pieces.
Bake for 1 hour 30 minutes - 2 hours. Stir every 30 minutes for the first 1 hour, and then at 15-minute intervals until pulp is complete dry. Remove the almond meal before it started to become toasted (see photo).
Let the oven dried almond meal completely cool. Its best to leave it out overnight to ensure all of the moisture has evaporated. If any moisture is left the almond meal will mold.
Meal is a course grind when compared to flour. If you are looking for almond meal, then the process ends here. Store it in an airtight container for up to 1 month or in the freezer for 3 months.
TO MAKE ALMOND FLOUR
Transfer the almond meal to a high-speed blender or food processor. Blend on high until a fine grain flour is achieved (this happens fast, about 15 seconds!).
Careful not to over blend the flour or the almond meal will clump up inside the blender. Shake the base and stir the almond meal to make sure that you have fully pulverized all of the flour inside.
Store the almond flour in an airtight container for about 1 month, or in the freezer for about 3 months.
Notes
Completely dry the almond meal before storing. If any moisture remains, the powdered almonds will mold.
Although almonds, almond meal and almond flour are shelf stable, I prefer to freeze them, especially since we live in a warm weather climate. The fats hold up better in the colder temperatures and have a
tendency to not spoil or turn rancid as quickly.
Because the frozen almond meal is finely ground and has zero moisture, it will defrost very quickly.
Nutrition Information:
Yield:
8
Serving Size:
1
Amount Per Serving:
Calories:

79
Total Fat:

7g
Saturated Fat:

1g
Trans Fat:

0g
Unsaturated Fat:

6g
Cholesterol:

0mg
Sodium:

6mg
Carbohydrates:

3g
Fiber:

2g
Sugar:

1g
Protein:

3g
Nutrition information isn't always accurate.