*This post may contain affiliate links. Please see my
disclosure
to learn more.
Make blueberry Greek yogurt overnight oats your go-to breakfast meal! We have a recipe filled with fresh berries and creamy goodness. You are guaranteed to enjoy with your morning cup of coffee.
If you are new to the overnight oats world, Simply Oatmeal has rounded up the best blueberry overnight oats for everyone to try. The most exciting part is the no cook meals require zero experience, and also no need for fancy equipment.

From blueberry almond overnight oats to blueberry coconut overnight oats, there are so many ways to enjoy oatmeal and blueberries. Lets work together and create different tastes and flavors that you didn't even know were possible.
5 minutes on Sunday is all it takes to prepare blueberry Greek yogurt overnight oats for you to enjoy all week long. This simple and easy breakfast will give you the energy you need to start your day off on the right foot.

Make ahead meal prep ideas are easy to execute! However, blueberry Greek yogurt overnight oats doesn't just taste amazing, it's also super nutritious too!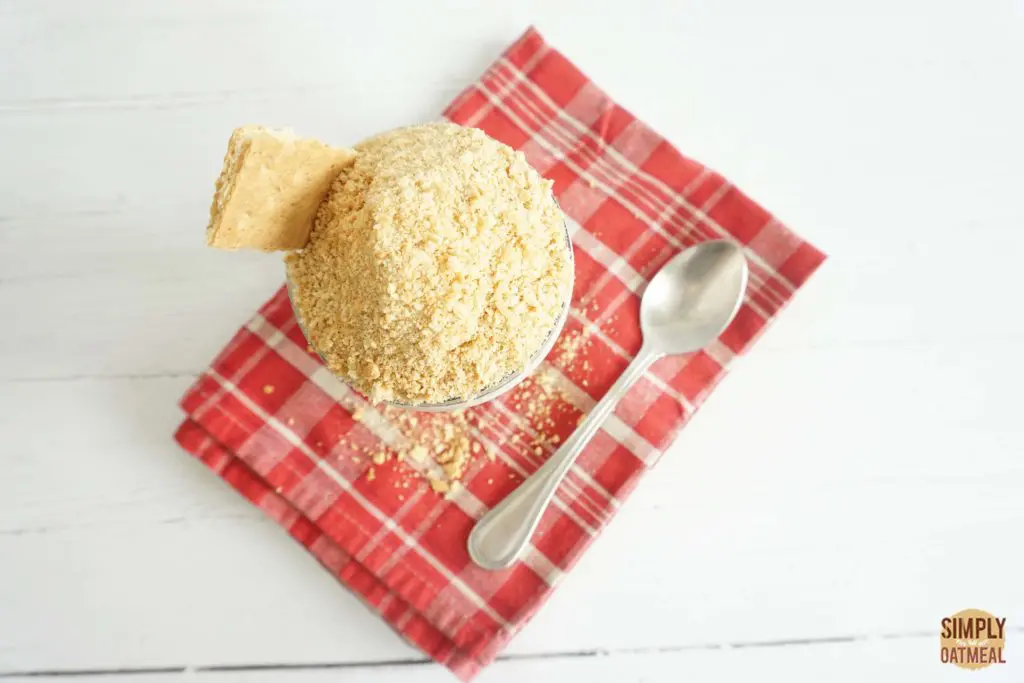 How to make blueberry Greek yogurt overnight oats?
Blueberry Greek yogurt overnight oats will become your new favorite go-to healthy breakfast! Perfect meal prep idea to have a wholesome start to the day!

In order to enjoy blueberry overnight oats, start with a batch of delicious and ripe berries, whole grain regular oats and an overnight oats container. Mason jars work well because they lock in the freshness and are convenient for storing.

Label the jars so you know exactly what you'll eating each morning. Lets get started with the assembly.
Blueberry Overnight Oats Ingredients:
Rolled oats
Liquid of your choice
Greek yogurt
Blueberries
Vanilla extract
Chia seeds
Cinnamon
Honey
In a mason jar, add the oats, milk, yogurt, vanilla extract, chia seeds, cinnamon, blueberries, and honey. Then, stir well so that everything combines together.

Seal and store it in the refrigerator for at least 12 hours. This ensures that the oats fully soak and dilute the anti-nutrient phytates.

Top with extra blueberries and crushed graham crackers. Some more delicious toppings to consider are shredded coconut, chopped nuts, toasted seeds and a scoop of almond butter. Enjoy!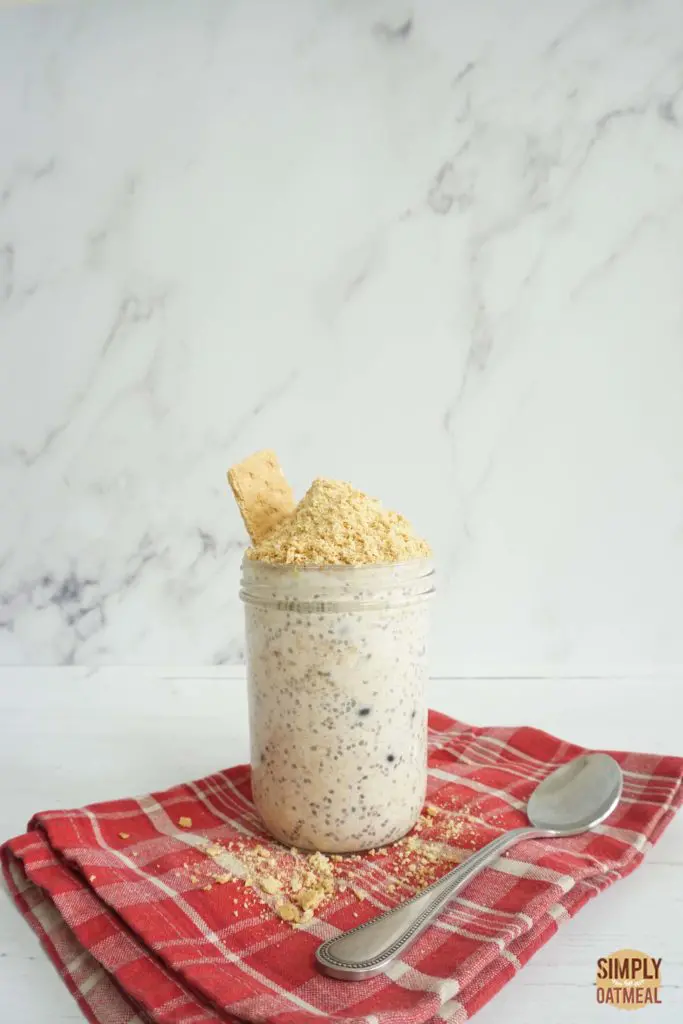 Blueberry Greek Yogurt Overnight Oats Tips:
Blueberries always taste so good with a scoop of creamy Greek yogurt. Grab these tips to keep your blueberry Greek yogurt overnight oats fresh and enjoyable every time you go in for a bite.
Use regular rolled oats for the best results. Steel cut oats produce a chewier texture and instant oats end up being too soggy when soaked overnight.
Stir in some nut butter! Try sunflower seed butter, 5 minute homemade peanut butter or even easy almond butter to change it up and add more nutritional value to your meal.
Instead of only using fresh blueberries, try dried or frozen ones too. The sugar concentration is much higher in dried blueberries. Therefore, if you are on a low sugar diet then adjust the sweetness of the oats mixture by avoiding the honey.
If the mixture is too thick and pasty, add a splash more liquid when serving to adjust the consistency.
Add a scoop of protein powder in addition to the chia seed for great post workout snack.
When serving, stir once more before adding oatmeal toppings. This will ensure that you have the same texture and taste from top to bottom.
For the best results, consume the blueberry Greek yogurt overnight oats within 5 days of preparation.
ADDITIONAL BLUEBERRY OVERNIGHT OATMEAL RECIPES TO DEVOUR: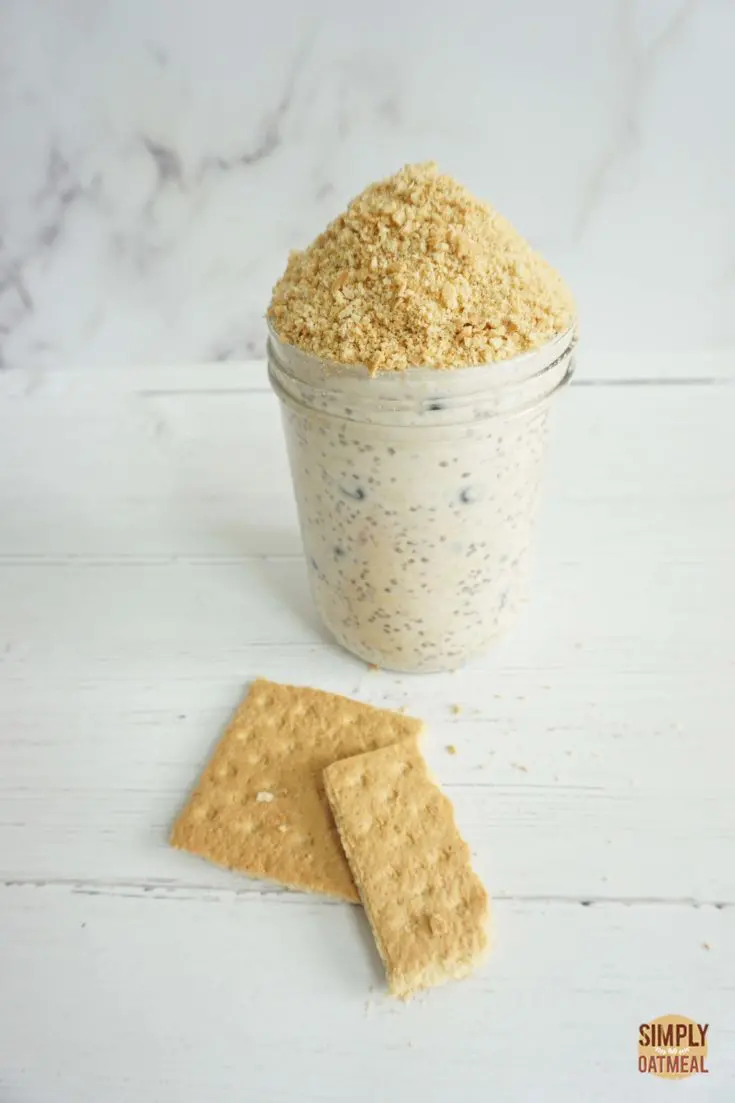 Yield:

1 serving
Blueberry Greek Yogurt Overnight Oats Recipe
Looking to take your blueberry Greek yogurt recipe to the next level! We have the tricks for you!
Here are the recipes details and tips that will guarantee that you never get tired of the same soaked oats. Try the different flavor combinations and oatmeal toppings.
Enjoy the hearty and nutritious meal by consuming at the peak of freshness. Grab the handful of necessary ingredients and let's get started assembling this easy meal prep!
Ingredients
½ cup rolled oats
¾ cup whole milk
¼ cup Greek yogurt
1 tablespoon chia seeds
1 tablespoon honey
½ teaspoon vanilla extract
¼ teaspoon ground cinnamon
½ cup fresh or frozen blueberries
Instructions
In a sealable container or mason jar, add the oats, milk, yogurt, vanilla extract, chia seeds, cinnamon, blueberries, and honey. Stir everything together.
Seal the container and place in the refrigerator for at least 12 hours.
Garnish the soaked oats with more blueberries and your desired oatmeal toppings.
Notes
The overnight oatmeal ratio serves up a very loose porridge style oatmeal. Reduce the liquid or add another spoonful of chia seeds to make a more spoonable consistency. You can always add a few drops of liquid before serving to loosen up the mixture.
Frozen blueberries work well in the recipe and are easier to store and available year round.
To make this recipe vegan, substitute the dairy based milk and yogurt for non-dairy options like coconut or almond alternatives. In addition, exchange the honey for maple syrup or your favorite sweetener.
To ensure quality and freshness, consume the blueberry Greek yogurt overnight oats within 5 days of preparation. This helps the individual ingredients to prevent spoiling. Enjoy!
Recommended Products
As an Amazon Associate and member of other affiliate programs, I earn from qualifying purchases.
Nutrition Information:
Yield:
1
Serving Size:
1
Amount Per Serving:
Calories:

469
Total Fat:

13g
Saturated Fat:

4g
Trans Fat:

0g
Unsaturated Fat:

7g
Cholesterol:

21mg
Sodium:

105mg
Carbohydrates:

71g
Fiber:

11g
Sugar:

36g
Protein:

19g
Nutrition information isn't always accurate.