*This post may contain affiliate links. Please see my
disclosure
to learn more.
Researches have found that acne can cause depression; interesting, but not very surprising, right? We all go through a phase in our lives where we develop acne all over our skin, and we don't even know the cause.
Well, honestly, there is always more than one cause for acne. It maybe because of hormonal changes, stress, anxiety, medicines, or some other factor.
However, acne is not incurable. In fact, acne maybe even treated at home by just changing your eating habits and following a healthy body care routine.
Does oatmeal get rid of acne? Colloidal oatmeal is considered one of the best things to treat acne. Oatmeal for face care can help you reduce the inflammation caused by the acne on your skin.
Most of us are familiar with the benefits of oats and oatmeal, but in this article we will explore the relationship between oatmeal and acne, an infected or inflammatory skin condition. How does oatmeal help get rid of acne and the skin care benefits of using oatmeal.
Is oatmeal good for acne?
Yes, oatmeal is definitely good for acne. Oatmeal has anti inflammatory, deep cleaning and antibacterial properties that help get rid of acne.
You can use it to treat acne by either eating it as a food or using it as a face care product.
Oatmeal has ingredients that contain antibacterial properties, which can fight and heal acne caused by germs.
It also helps maintain a good digestive system which can prevent you from any breakouts or inflammation on your skin.
Oatmeal as a face mask can dry up oil and deep clean clogged pores that are a home to bacteria. It can also dry out the infection and hinder the development of acne on skin.
Is oatmeal and honey good for your face?
Oatmeal and honey are great for your face. Both the ingredients have amazing properties, which when combined can give you great results. Using them on your face as a face pack, twice a week, can result you with clear and glossy skin.
Although oatmeal helps you exfoliate the skin and clean the oil clogged pores, it can also dry the skin. It may not cause much trouble to oily skin, however drier skin may be at risk of drying out a little too much.
Hydrate the skin with the moisturizing effects of using honey. Honey maintains the skin's pH and allows your skin to be comfortable, light, and nourished.
Moreover, it has many other amazing properties such as anti-aging and antibacterial. It adds elasticity and vibrance to make your skin glow naturally.
When it comes to acne face care, this is our favorite oatmeal and honey face scrub. It exfoliates dead skin cells, makes your skin feel smooth and adds a protective layer of hydration.
Is eating oatmeal good for your skin?
The nutrition benefits of oatmeal is amazing for your skin. It contains a lot of fiber that can help you with your digestive system flush out impurities in the diet and overcome any inflammatory condition inside your body.
A bad digestive system can affect your skin, and oatmeal saves you from that imbalance.
Oatmeal contains nutrients such as zinc, phosphorus, manganese, and magnesium. These essential nutrients are not only associated with a healthy diet, but also help with balancing the hormones.
Some acne is caused by hormonal imbalances, which can be prevented by the intake of these nutrients. A lot of antibacterial medications and skin care products, contain zinc for its very purpose of healing skin conditions causes by bacteria.
Is eating oatmeal good for acne?
Eating oatmeal is great for treating acne. It contains a lot of fibre that can help you overcome inflammation on your face and skin. It is a complex carb that digests slower that simple sugar based carbs, therefore it can aid a good diet and prevent from dietary related breakouts.
Oatmeal contains a lot of nutrients that can be of used for healing of acne. One of the most important properties of these nutrients is regulating oil production.
Minimizing the amount of oil on your skin helps in preventing the development of more acne. It also contains antibacterial properties that fight and heal impurities in the skin that cause acne.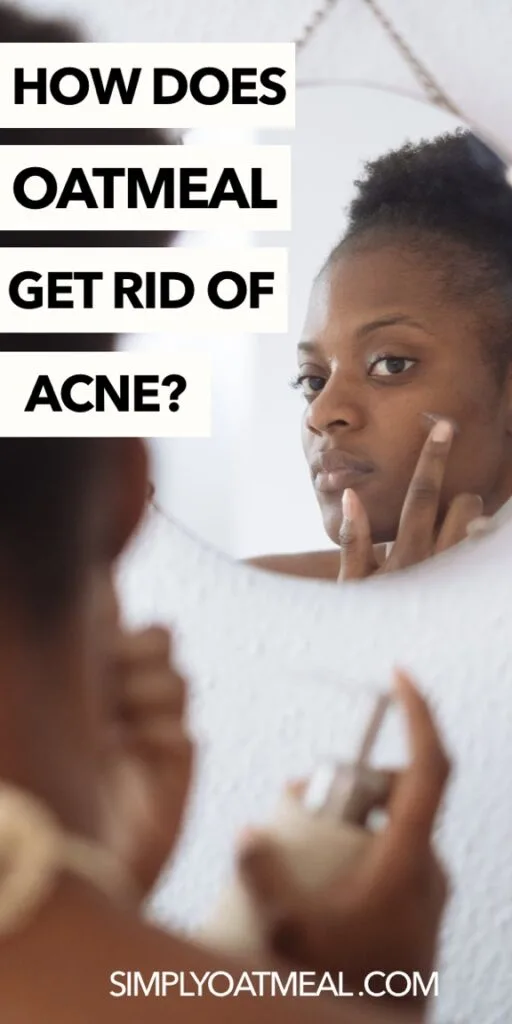 How can I clear my acne naturally?
You can clear your acne naturally by changing your diet for better and using face packs. Oatmeal is great when used for both purposes, as a diet and as an oatmeal face pack.
Using face packs twice a week can help you get rid of acne quicker than any medication can. Medications come with side effects, hence the reason people opt for natural options.
Oatmeal is a great natural product that can help you treat your acne. Eating oatmeal as food will help you head in the direction of a good diet, which in turn will help you with a good digestive system, which will eventually cast positive effects on your skin acne.
How to use oatmeal for skin care?
Use oatmeal for skin care as a face pack, creamy lotion, gentle exfoliator, nutrient rich soap bar or soothing oatmeal bath.
To make an oatmeal face pack, first cook it with equal parts water to make a mush. Allow the porridge to cool, then you can apply it like any other face pack.
Oatmeal exfoliate your skin by gently sweeping away dead skin cells. Additionally, skin may contain a lot of oil clogged pores that can be a host for bacteria.
Using oatmeal to exfoliate your skin will help you clean these oil clogged pores and give you a clear complexion. It dries out the acne and hinders any development of infection in the skin.
Oatmeal for skin acne
Some of the best ways to treat skin acne is with oatmeal. Eating oatmeal is a subsoil way to improve an overall diet, and using colloidal oatmeal as a topical ingredient provides numerous body care benefits.
Using oatmeal as a face mask by combining it with fruit purees or ingredients of nutritional value adds beneficial properties for your skin.
Some of the oatmeal face packs that are most commonly used are:
papaya oatmeal face mask
avocado oatmeal face mask
oatmeal and honey face mask
banana, oatmeal and coconut milk face mask.
All these masks are made of ingredients that help balance your skin's pH, which in turn help improve your overall skin condition.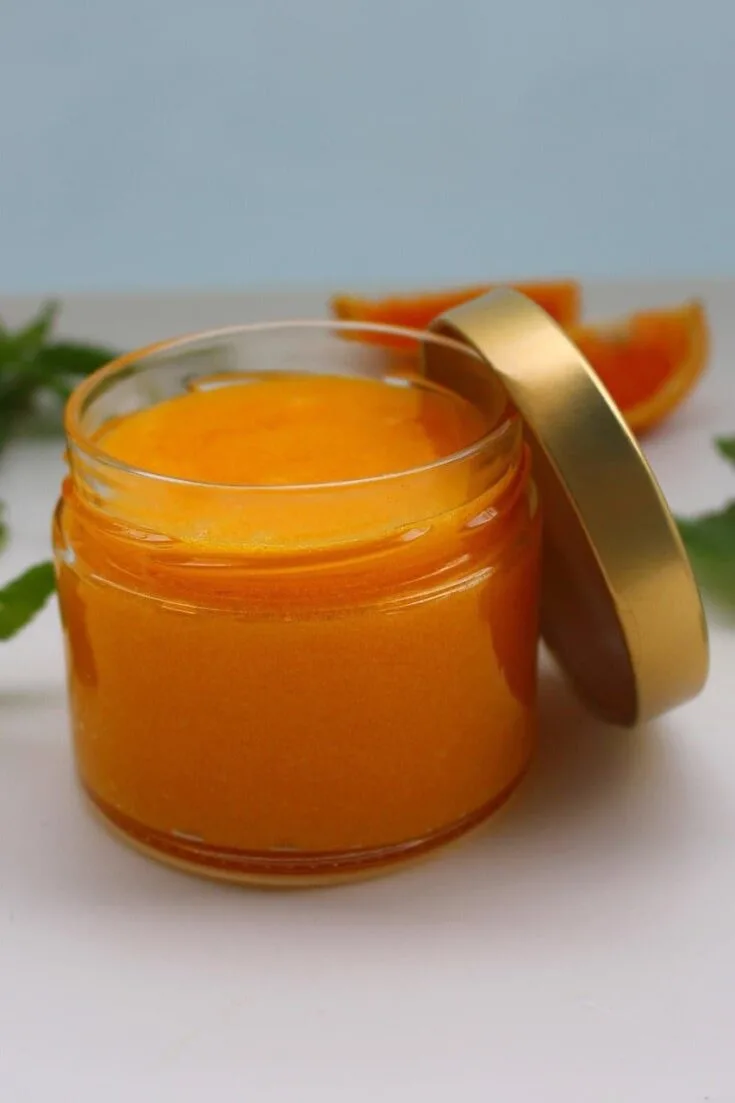 Yield:

1 face mask
Oatmeal Face Mask for Acne
There are a lot of oatmeal face masks products that are good for acne. The most basic diy oatmeal face mask recipe is made by cooking oats with water and let it cool down before applying it on your face.
However, there are lots more face mask recipes that add other ingredients to get even better results.
One of my go to oatmeal face mask recipes is an oatmeal and papaya face mask. With oatmeal's exfoliating properties and papaya's moisturizing properties, they combine to give great results on my skin.
Materials
2 tablespoon rolled oats
1 cup mashed papaya
5 drops tea tree oil
A splash of water
Tools
Small mixing bowl
Rubber spatula
Instructions
In a small bowl, make a paste by combining all the ingredients.
Apply this paste on your face, covering every part except your eyes and mouth.
Let it sit for around 15 to 20 minutes before washing it off.
Rinse face and pat dry with a soft towel.